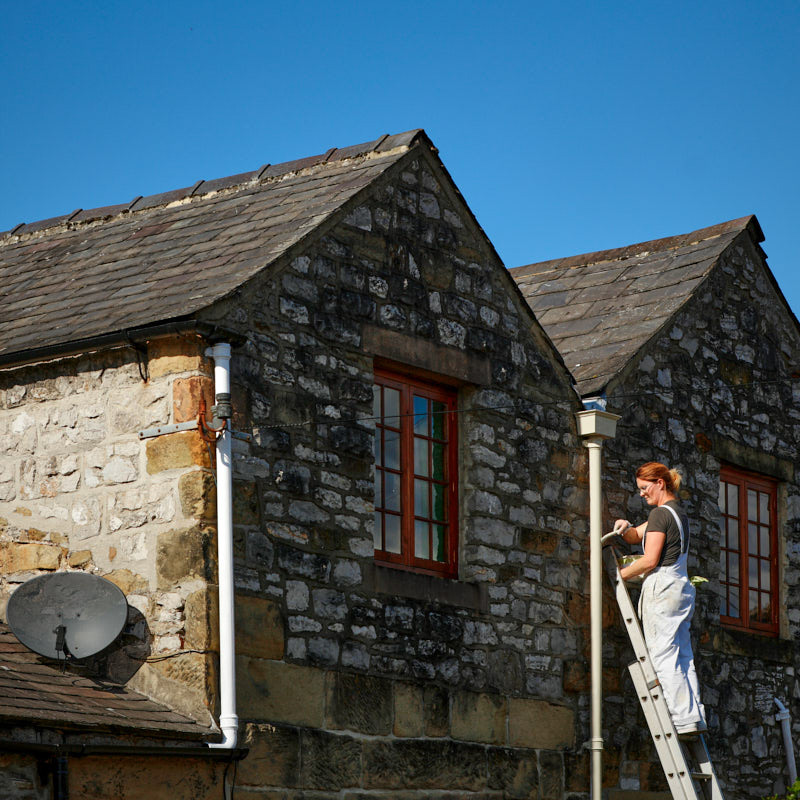 From facias, balconies, drain pipes and render to garage doors, summer houses, sheds and garden offices, we've got all your external painting needs covered!
We can't guarantee the weather but we can guarantee that your home will look stunning after we've finished and you can rest easy knowing that job has been ticked off the list.
Confident and competent to work at height, in particular on scaffold towers or permanent scaffold structures, we're happy to explore any external work.
Experienced in using a variety of products to meet your needs and provide the best possible solution to a long-lasting finish. Whether it's working with cast iron drain pipes, wooden windows or UPVC doors, there's a product out there for every occasion and we're happy to advise you on what we think works best.